***It is VERY important to pre-register***
What: Ontario (and anyone else that wants to make the trip) Cadillac Meet at the 2007 GM Powertrain Show & Shine Event

When: Friday, August 10 2007 - 11:00AM to 5:30PM

Where: McKinnon Park - St. Catharines Powertrain Glendale Plant- 570 Glendale Ave. St. Catharines, Ontario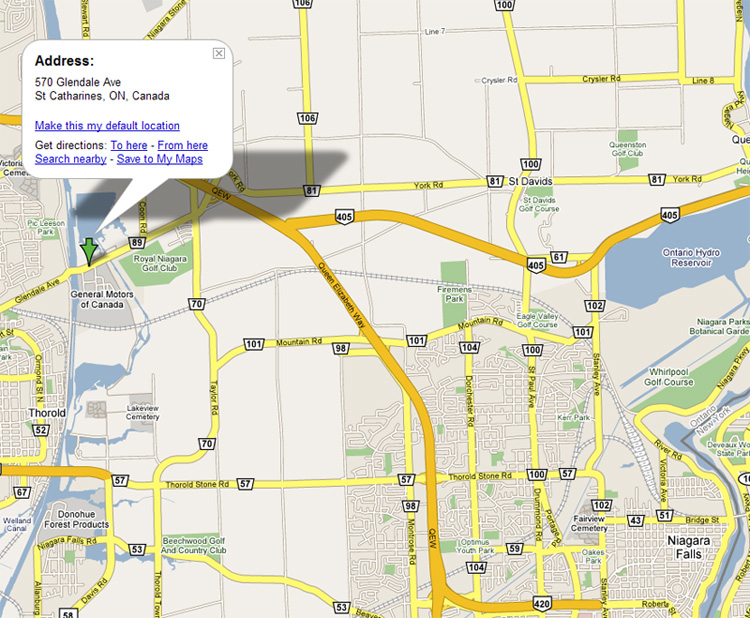 Details: General Motors of Canada is hosting their annual GM Powertrain Show & Shine. It is a one day event, and all GM powered vehicles are welcome. They had 350 vehicles registered last year, and this year, I hope to get some Cadillacs out there! All pre-registered guests will get TWO FREE PASSES for a plant tour, which will be held on the day of. There will also be vendors and a BBQ, with all proceeds going to charity. Furthermore, there will be a spcial limited tour of the GM Dyno Lab. Registration is free, and should be done as early as possible.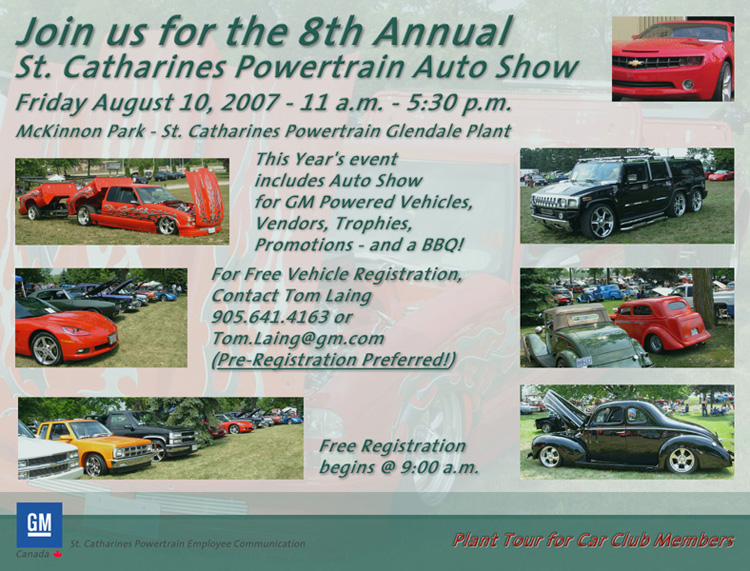 I understand that it is inconvenient that the event is held on a Friday, but it is really up to the GM guys. I thought it would be a great opportunity for us Cadillac guys to get together and see other GM vehicles as well. Furthermore, the plant tour sounds very interesting!
IMPORTANT:If you are planning to attend, PLEASE email me with your name, the car you are bringing (please include year, model, and colour), and if you are bringing any guests. I will then forward you instructions on how to register with GM for the plant tour tickets. Please email me (Jon) at LS6CTSV@gmail.com.
Attending:

| | |
| --- | --- |
| Name | Vehicle |
| Jon Ngan | '04 Black Raven CTS-V |
| Steve | '04 Light Platinum CTS |
| Majic & Guest | '05 Black Raven CTS |
| John C. Das & Guests | '06 Black Raven CTS |
| Chip & Jean | '05 Black Raven CTS-V |
| Nelson & Jane | '03 Blue Chip CTS |
| James & Guest | '04 Black Raven CTS |
| Jeff & Guest | '06 Blackberry CTS |